Welcome to Statewide Mutual
Australia's largest member owned local government self-insurance pool.
We work alongside NSW councils to reduce their exposure to risk and ensure they get the most from our industry leading mutual.
Strength
Our large membership base means Members benefit from substantial buying power and spread of risk.
Stability
Our Member contributions remain stable, regardless of the amount of collective claims.

Integrity
Comprised of Member Council representatives our Board goes to great lengths to ensure the mutual acts solely in the interest of Members.
Statewide Mutual Board Member | General Manager at Blayney Shire Council

"Blayney Shire Council values an insurance and risk management service that is owned by local government acting in the best interests of local government to support our communities. As a member of Statewide Mutual, we are proud of this successful collaboration of the sector working proactively together to develop and implement best practice risk management strategies which has delivered scale and capacity benefits for councils large and small."

Statewide Mutual Board Member | General Manager at Sutherland Shire Council

"With Statewide Mutual, it's not just about the sustainable low premiums and the whole of risk solution that provides Council with peace of mind. It's being part of a community of local government professionals who are at the coal face, it's about tapping into the shared learnings of the group and knowing you're not going it alone."

Statewide Chairman Finance Committee | Director of Corporate Services, North Sydney Council

"North Sydney Council supports the concept of mutuality where member Councils can share in the risks and benefits through our common purpose. Local government needs Statewide Mutual, as the model is designed in a way that understands the complexities of our business."

Statewide Mutual Board Member | HR, Governance & Customer Service Manager at Shoalhaven City Council

"The spread of risk across the large and diverse membership of the mutual results in premium stability, and provides surety to Council(s) facing ongoing financial sustainability challenges. Being part of the mutual provides great opportunity to learn from other members, and the expert risk management and insurance advice is really unmatched in the industry. There is also great empowerment in members taking an active role in the management of claims and settlement strategies."

Statewide Mutual Board Member | General Manager at Walcha Council

Being in a mutual owned and run by its members sees a huge advantage in buying power, allows us to share the risk, and provides premium stability. I personally believe the most significant advantage of being a member is the Risk Management Program. As a General Manager of a small rural council it would be a struggle to resource these programs without Statewide Mutual.

Statewide Mutual Board Member | General Manager at Lismore City Council

For me, history is important; Statewide exists because no else cared. The big players didn't want to touch local government in the 1990s because we were seen as high risk. So we came together and created this cooperative to look after ourselves when no one else would.

Statewide is different because we all own it, we all share in it and we look after each other. It's about members, not profits.

For Lismore City Council, Statewide is more than just an insurance provider, they are an active risk management partner who has our interests at heart. Statewide has helped us develop a more robust Business Continuity Plan and we now better understand our business interruption risks and how to manage them.

Through the Integrity Management Program, we understand our governance challenges a lot better too. The value we receive by being part of the mutual is ever evolving.

Statewide Mutual Board Member | Group Manager Governance and Executive Services at Port Macquarie-Hastings Council

A mutual model, and in particular Statewide's model, has been and always will be the best option for NSW local government. The structure supports direct input from members to help develop a solution that creates value for money, security, and risk management support that each member Council can leverage.

Statewide Mutual Chairman | Executive Manager Legal & Risk Services at Queanbeyan Palerang Council

Statewide Mutual's size and market strength is a great advantage to the membership. It enables the best cover to be obtained at a reasonable price, risk and claims costs are shared across the membership, and our valued services provide comfort and assurance to our Member Councils.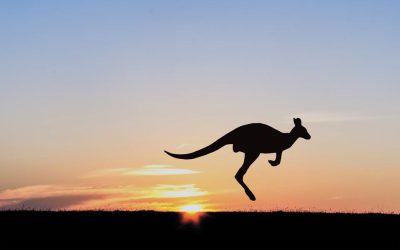 Case Note prepared by Mills Oakley  On 25 February 2014, Dr Alterator flew his company plane from Port Macquarie to Kempsey Aerodrome.  It was a flight he had undertaken on approximately 20 prior occasions.  In this instance, his aircraft collided with a kangaroo.  He...
read more
Our Member Centre is a resource-rich online portal providing access to claims history, cover detail, and industry leading risk management guidance material.