GETTING TO THE CONFERENCE VENUES
The below maps and directions should help you navigate Darling Harbour for both our conference and dinner venues.
Please feel free to email events@statewidemutual.com.au if you have any questions about finding these conference venues.
ICC
CONFERENCE VENUE
14 Darling Drive, Sydney
Getting to the ICC
The best entrance to use for the easiest access to our conference rooms would be directly across the water feature not far from Harbourside Shopping Centre. There will be ushers in the lobby who can point you in the right direction, as well as digital signage.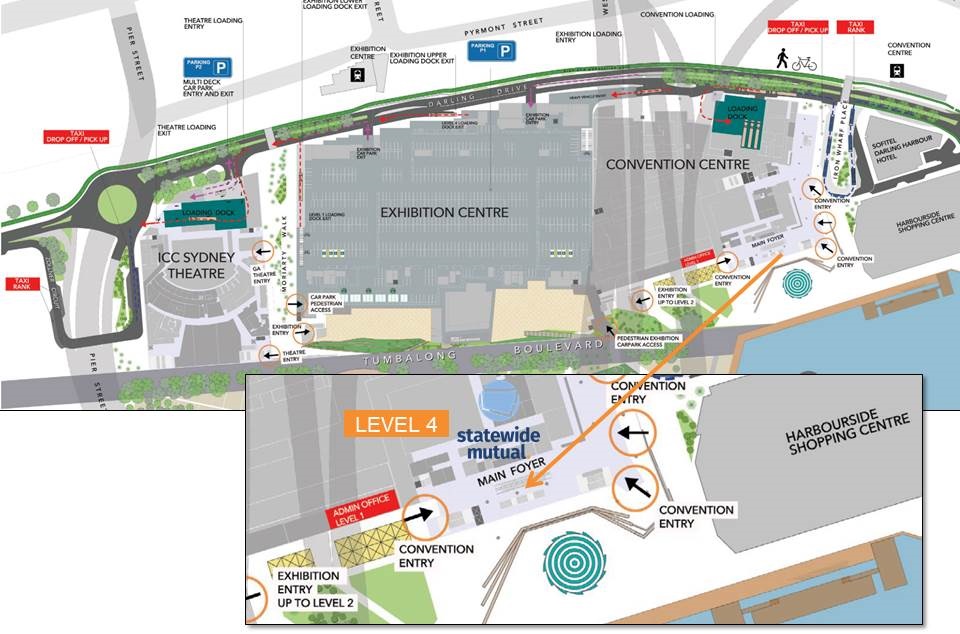 Once inside, make your way up to Level 4. We are on the same level as last year, but in the rooms around the bend where you will see the registration desk and banners so you know you've found the right place.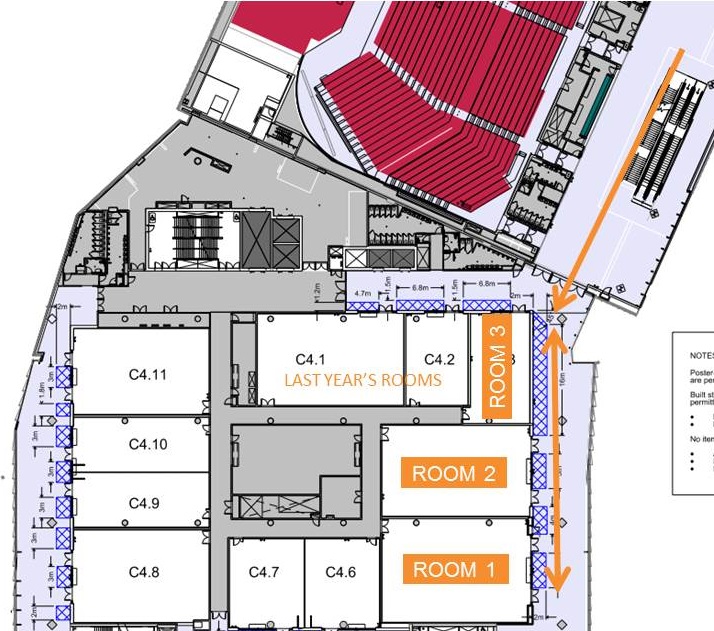 HYATT REGENCY
DINNER VENUE
161 Sussex Street, Sydney
Visit the Hyatt Regency website
If you intend to head to the Hyatt Regency directly after the conference close, you can utilise a short cut by walking along Cockle Bay and accessing the pedestrian pass directly under the flyover. Look for the crossing in between Helm Bar & Bistro and SEA LIFE. There are a set of stairs  directly up to the Hyatt Regency back entrance (there are quite a few stairs, so this is not a suitable option for those with accessibility requirements).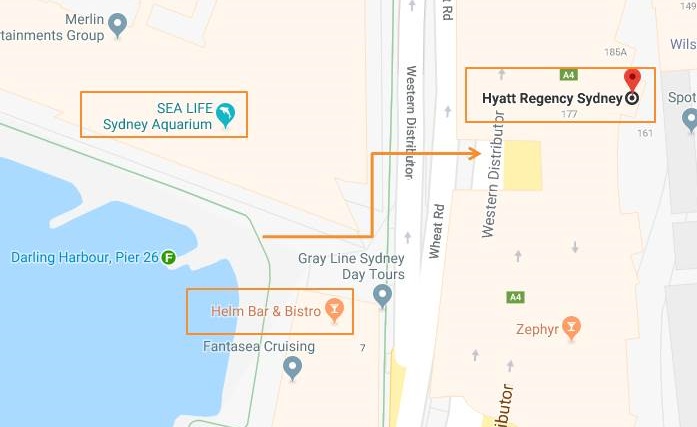 Alternatively, you can access the lobby via the main entrance on Sussex St. Digital signage and ushers will be available to direct guests to the function room.
RISK MANAGEMENT CONFERENCE
RISK MANAGEMENT CONFERENCE