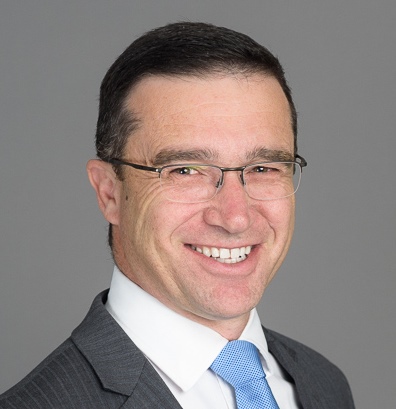 Global Risk Update
Thursday 29 August – 9.00am – 9.45am
Costa Zakis
Deputy Head Client Advisory Services (Pacific), Marsh
Marsh
Marsh & McLennan Companies and Zurich Insurance Group have been co-authors of the Global Risks Report since its inception. The report is now in its 14th year and remains among the most authoritative publications for global leaders in business and government.
The leading issues highlighted in this year's report include addressing the human impact of global risks, technological vulnerabilities, environmental risks and geopolitical and geo-economic tensions.
The report incorporates the results of the annual Global Risks Perception Survey (GRPS) of approximately 1,000 experts and decision-makers.
At the presentation you will hear global and Australian insights on the report's key findings.
Learn more about Costa
Costa Zakis is the Deputy Head of Client Advisory Services at Marsh and has responsibility for Marsh's Risk Consulting, Claims, Risk Analytics, Alternative Risk and Valuations divisions across the Pacific. He is also a member of the Executive teams for Marsh Australia and the Marsh's global Client Advisory Services practice. Costa has been with Marsh for 19 years joining as a consultant specialising in Enterprise Risk and Business Resiliency. With a background in Engineering and an MBA, Costa is keenly interested in making sure that risk management programs are practical and deliver genuine benefit to organisations.
Continuing to maintain a client facing capacity, he has been deeply involved with the development and delivery of risk management programs for the Commonwealth, ACT Government and a number of professional institutions. Costa has worked with some of Australia's largest businesses and critical infrastructure providers as well as being involved with two Olympic Games and has an ongoing crisis management advisory role with one of Australia's leading sporting codes.
Costa is a Member of the Australian Institute of Company Directors and sits on the Board of a Not-for-Profit as well as the Risk Committees for other businesses.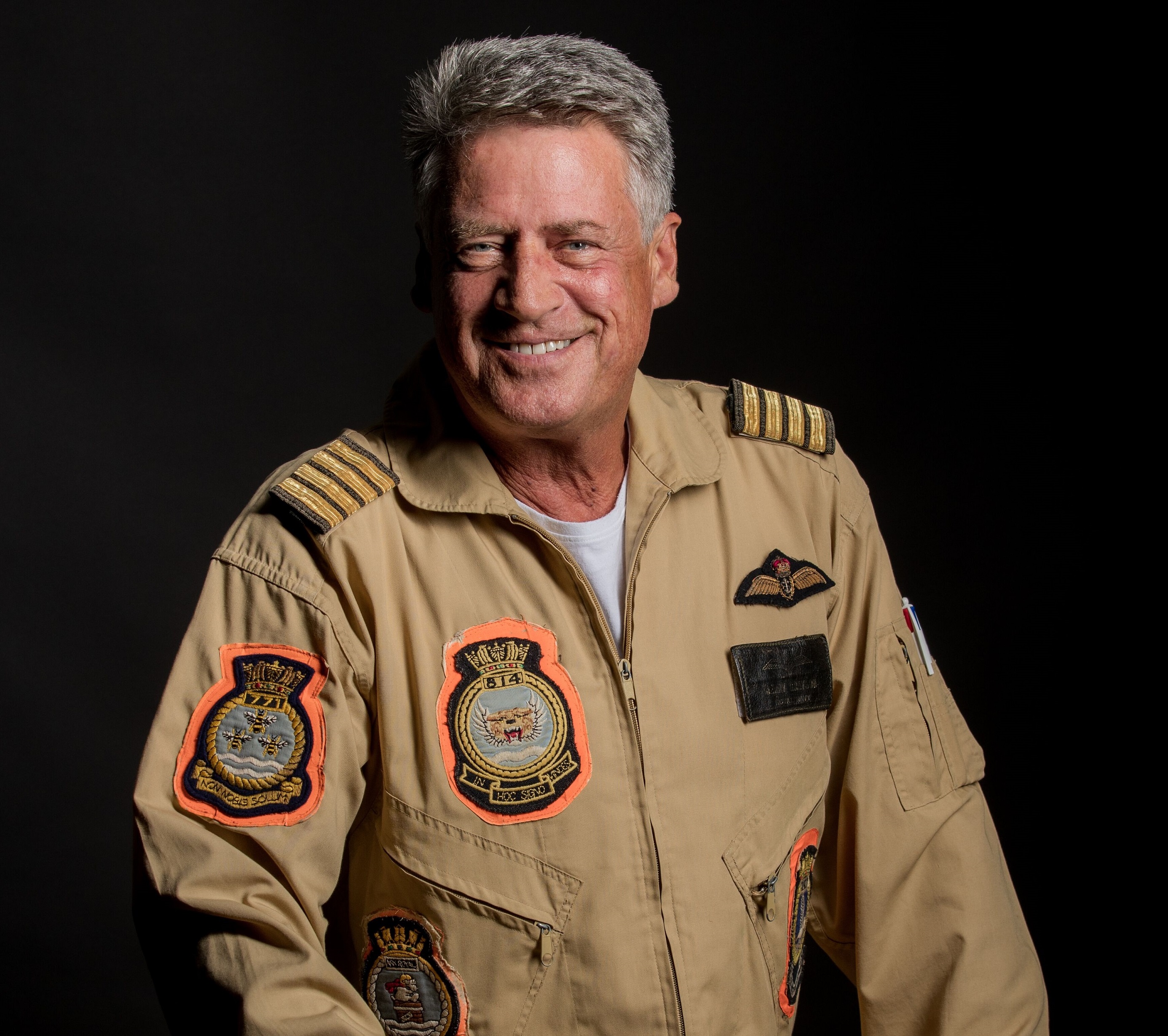 Embracing Change
Thursday 29 August – 9.45am – 10.30am
Jerry Grayson
Helicopter and Drone Pilot, Author and Film Director
JerryG.co
Imagine a job where the risk management profile is acceptable if there is a better than 50/50 chance of surviving the task. Then imagine moving to a role where 1/3rd of the world's population are watching over your shoulder, live, while you do your day job. Finally, imagine a day when all that experience seems to count as nothing because machines have taken over. Jerry has lived all of that journey and learned prescient lessons along the way that are universally applicable in today's working environment. Disruption can be a brick wall if you fight it, or the best opportunity of your career if you embrace it.
Learn more about Jerry
Helicopter Search and Rescue Pilot, Helicopter and Drone Film Pilot, Writer and Film Director, Keynote Speaker, Jerry was the youngest helicopter pilot to ever join the British Royal Navy's officer training school aged just 17, a record he holds to this day!
When he left the Navy in 1980 he was the most decorated search and rescue pilot in peacetime, having been awarded the Air Force Cross by The Queen, the Hellenic Medal of Honour 1st Class and the Queen's Commendation for valuable service in the air.
Since leaving the Navy, Jerry has carved out a career becoming one of the world's leading helicopter film pilots, and the world's leading aerial film director.
He has specialised in providing the complete aerial unit to international sporting events such as Olympics, Commonwealth Games, Asian Games, Soccer World Cup.
At these sporting events Jerry's role as Aerial Broadcast Unit Director included being Commander of the Airspace over cities such as Athens, Melbourne, Doha and throughout South Africa when they hosted the Soccer World Cup in 2010.
Jerry has flown  his helicopter for films and television programmes on every continent accept the South Pole.  Over Kuwait after the first Gulf war, over New Orleans 24 hours after Hurricane Katrina struck, from Victoria to WA including in the aftermath of Black Saturday, across Europe, Africa, the Middle and Far East and the British Isles.
Jerry has filmed at NASA's Kennedy Space Centre in Florida and Mission Control in Houston and the European Space Agency's Headquarters at Noordwijk Holland.  And on movies such as James Bond's 'View to a Kill' and 'Black Hawk Down'.
Jerry's two books 'RESCUE PILOT; Cheating the Sea', and 'FILM PILOT – FROM JAMES BOND TO HURRICANE KATRINA' were published by Bloomsbury worldwide.
The final chapter of FILM PILOT describes the disruption to the helicopter film world that drones have brought about, and poses the theory that the advent of drones and the innovations they bring is the most exciting thing to happen in aviation since the Wright brothers.
He has been chairing conferences and giving keynote presentations world-wide using incidents from his aviation experiences addressing the overall concept of risk management.
Perspective in Conflict • Passion and Inspiration • Leadership and Decision Making • Resilience and Dealing with Adversity • Motivation to be the Best at What You Do • Disaster management in a Crisis • Teamwork • Disruption and Drones • Diversity and Dealing with Culture Change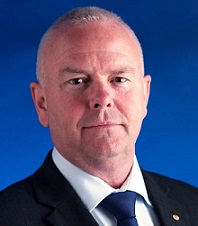 Crisis Prevention, Preparation and Response
Thursday 29 August – 11.00am – 12.00pm
Craig Coleman
Senior Crisis Management Consultant
S-RM
Craig will be providing an overview of potential threats and vulnerabilities that could affect Statewide Mutual Members. The presentation will cover the worldwide situation and the Australian context and will look at prevention, preparation and response considerations.
Learn more about Craig
Craig Coleman is a Senior Consultant within S-RM's Crisis Management team with wide-ranging leadership experience in the development and implementation of multidimensional and challenging projects. Craig Coleman has more than 35 years' experience working on complex and difficult projects around the world. He has wide-ranging leadership experience in the development and implementation of multidimensional and challenging projects.
Craig's career has included operational duty as a combat engineer and explosive ordnance disposal technician during a 25-year career in the Australian Army and since leaving the Army Craig has established business operations in Asia, the Middle East, the Pacific and Africa. Craig has worked in executive and senior management roles on challenging projects in Australia and around the world with emphasis on the Western Pacific Region, South and South East Asia and Western Africa.
Craig has managed large and complex projects funded by private construction, development and mining companies, the United Nations, the International Security Assistance Force (ISAF) Afghanistan and the governments of Australia, Queensland, New South Wales, the United States of America, Japan and the United Kingdom. Projects have been focused on security, community and stakeholder engagement, logistics and garrison support, construction and facilities management.
Craig specialises in identifying the underlying causes of risk and develops strategies that significantly reduce the likelihood of risk events occurring. His expertise has been proven through achieving success where others have failed and in projects that others won't attempt because of the risk profile or degree of difficulty. Craig's focus is on reducing risk through the implementation of effective process, project, people and community solutions. Craig adapts to diverse and challenging environments by engaging with people and gaining an understanding of their ethnic, religious, cultural and tribal systems and the issues and motivations of various stakeholders. He uses this knowledge to develop sustainable operations which incorporate local communities in planning, decision making, implementation and dispute resolution.
Craig's business advisory skills include risk management, security, investigations, forensic analysis, business process improvement, workshop facilitation, training and mentoring and technical writing. Craig holds a security providers licence and advises on security, crisis and risk management.
Craig's expertise in implementing successful risk and project solutions has led to his advice being sought by political and industry leaders and presenting opportunities in Australia and overseas at the highest levels of defence, government, think-tanks, peak industry groups and the media.
Craig's leadership and dedication to duty have been recognised through the awards of the Medal of the Order of Australia and the Conspicuous Service Medal.
Have a question for Craig? Submit one here