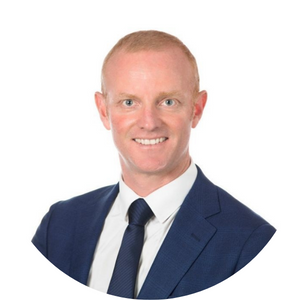 Developing Resilience through Environmental Social Governance
Thursday 25 August – 9.45am – 10.30am
Nicholas Martin
Head of Strategic Risk Consulting, Pacific | Marsh
Environmental Social Governance (ESG) is becoming integral to the culture of organisations. Learn how ESG assists in the building of resilience, better utilisation of resources and how to lead your organisation to become an employer of choice.
Learn more about Nicholas
With a career that spans defence, major events, senior corporate positions, risk management and resilience consulting, Nicholas has experienced first-hand the challenges of successfully delivering risk and resilience programs in both corporate and complex operating environments.
Nicholas started his working career as a Royal Australian Navy Clearance Diving Officer. Nicholas has held senior operational and resilience roles at the Sydney and Salt Lake Olympic Games and the Manchester Commonwealth Games. Nicholas's transitioned to General Manager Security, Strategy at Telstra and after four years assumed the role of Head of Global Security, Macquarie Bank.
Nicholas moved into a consulting services role with Control Risks Group as their Regional Head of Crisis and Risk Consulting. Nicholas then established a private threat and risk consultancy supporting projects in locations such as the Middle East, PNG and South East Asia. After 5 years Nicholas returned to a corporate role as the national Head of Property and Security at AGL Energy.
Nicholas is currently Marsh's Head of Strategic Risk Consulting, Pacific and leads a 40 person consulting team across the region delivering enterprise risk management, resilience, ESG and cyber advisory services.
Nicholas hold tertiary qualifications in Risk Management, Applied Science, Management, Maritime Studies and Public Administration.
Local Government Disaster Vulnerability Program
Thursday 25 August – 1.30pm – 2.15pm
Robyn Daly
National Program Manager, Resilience | JLT Public Sector
Robyn will present on the JLT Public Sector National Local Government Vulnerability Program – an interactive risk program for identifying a council's vulnerability profile that will form the base for building community resilience against the impacts of natural disasters.
Learn more about Robyn
With over 20 plus years' experience working in the JLT Public Sector "mutual" environment in South Australia, Robyn has recently transitioned her role into the JLT PS National team. Focused on the design of strategic risk profiling programs for delivery nationally across local government, the programs must have a lens on supporting our unique state and territory based "mutuals".
JLT Public Sector (JLT PS) provides insurance and risk transfer solutions and services to 97% of local councils across Australia. JLT PS led local government through challenges created by the withdrawal of the insurance industry and the local government insurance market in the late 1990s and early 2000s. This resulted in the development of our state based "mutual risk" management arrangements, that provide a unique and collaborative means for local government to profile, process and protect their "whole of business" risks – all within a risk reduction environment that delivers long term financial stability.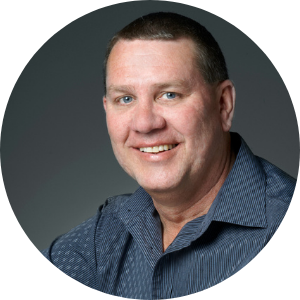 Against all odds – The Beaconsfield Mine Rescue
Thursday 25 August – 11.00am – 12.00pm
Darren Flanagan
Explosives Expert | Motivational Speaker
On an April night in 2006, Darren Flanagan was at home in Nowra when he received a phone call that would irrevocably change his life. An accomplished miner and explosives expert, Darren's services were requested at the site of a collapsed Tasmanian gold mine. Flying immediately to the site, Darren prepared to help save the lives of two men who were trapped nearly 1km beneath the surface. This was an ordeal that would affect him deeper than he knew.
The name Darren Flanagan gained national recognition through his critical role in the Beaconsfield mine disaster. Darren was instrumental, heading far underground and operating more than 70 individual explosives over a period of 30 straight hours. Two weeks after the collapse, the rescue mission was successful and the grateful and exhausted miners walked free.
In this emotional and truly memorable session, Darren will share his story and in doing so, demonstrate the capacity of ordinary people to show unrelenting spirit and perform under extreme pressure when faced with a set of extraordinary circumstances.
Leadership and High Performance in the new normal
Thursday 25 August – 9.00am – 9.45am
Dr Gavriel Schneider
CEO and Principal Consultant | Risk2Solutions
Banking royal commissions, bushfires and COVID, we have certainly seen enough demonstrations that the world we live in is VUCA1 – an acronym originally used by the American Military. It stands for Volatile, Uncertain, Complex and Ambiguous. The global stock market meltdown which was a result of the spread of coronavirus reinforces the view that we need to respond better in the future to these unforeseen events as it seems VUCA is here to stay. A VUCA world requires a business's leadership and strategies to move past simplistic management theory; it is no longer a case of finding the one solution or management tool.
In this session you will learn:
Why leadership starts with an internal narrative
Understanding social and tribal aspects around leadership and high performance
Adaptive strategy and capability development
The requirement for strategic and tactical skills sets (STactical development)
Developing Dynamic Risk Equilibrium
Building a mindset for presilience
Learn more about Gavriel
Dr Gavriel (Gav) Schneider is a leader in the field of human based risk management and the psychology of risk. He is the creator of the concept of Presilience which enabled his business to be recognised as among Australia's most innovative companies in the prestigious AFR innovation awards 2021. Dr Gav is a serial entrepreneur and has conducted business in over 17 countries and provided a wide range of services for a very diverse client base. He is also acknowledged as a leading academic in his field and in his spare time serves as Director of the Post Graduate Psychology of Risk program at the Australian Catholic University (ACU) and a senior researcher for the Australian Security Research Centre (ASRC).
Dr Gav is a highly experienced subject matter expert, specialist and executive. He is the CEO of the Risk 2 Solution group of companies (R2S) – Australia's most awarded cyber and physical integrated risk business. R2S focuses on delivering innovative and cutting-edge solutions in the Risk, Resilience, Cyber, Intelligence, Safety, Security, Medical and Emergency response fields.
Dr Gav is a much sought after international speaker and also the author of the highly acclaimed 'Can I See your Hands: A Guide to Situational Awareness, Personal Risk Management, Resilience and Security'. Gav has received much recognition, winning the RMIA Risk Consultant of the Year for 2019, and one of the few people to have made the top twenty global thought leaders in fire and security in the IFSEC Global Security & Fire Influencer Awards list, for four years in a row. He is also lifelong martial artist, holding several high grades including a 7th Degree Black Belt in Krav Maga and Jujitsu.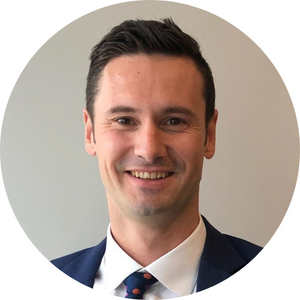 Defining a new era of resilience
Thursday 25 August – 3.20pm – 4.05pm
Marcus Vaughan
Co-Founder & Chief Growth Officer | Iluminr
Before COVID, hundreds of thousands of dollars and hours were invested into Crisis Management and Business Continuity Plans that never saw the light of day when the pandemic arrived. That's a problem.
As our operating environment and threat landscape continue to rapidly change, new thinking is required to build organisational resilience.
This session explores a new era of Resilience and how organisations can leverage gamification, neuroscience and technology to unlock the critical ingredient of "engagement" that builds true organisational resilience.
Learn more about Marcus
Marcus Vaughan is a Co-founder and Chief Growth Officer at iluminr. Having assisted organisations establish and embed Risk and Resilience programs for over 15 years, Marcus has an array of experience in working with organizations worldwide, across a variety of industry sectors. Passionate about resilience and technology, Marcus is constantly collaborating with thought leaders to push the boundaries and drive the resilience discipline forward.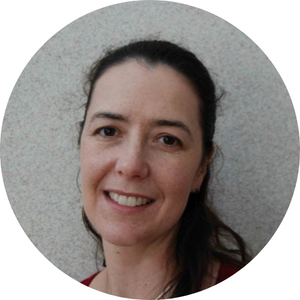 Climate change risks on local government infrastructure
Friday 26 August – 11.00am – 11.45am
Denise Anderson
Senior Policy Officer – Environment | LGNSW
This presentation will examine climate impacts on council assets, how councils are planning for climate change and showcase council action to adapt and improve the resilience of council assets. This session will also look at the implications of the NSW Climate Change Adaptation Strategy for local government and other tools and resources to support councils to reduce climate risks to infrastructure.
Learn more about Denise
Denise is a Senior Policy Officer at Local Government NSW. Denise undertakes advocacy, capacity building and policy development for local government in the areas of climate change, sustainability and waste. Denise has over 20 years' experience in sustainability at the local government level and previously worked as an environmental scientist in government and private industry.
You've been hacked, what now?
Friday 26 August – 9.00am – 10.30am
Andrew Crakanthorp
Chief Executive Officer | Riverina Water County Council
In July 2021, Riverina Water County Council discovered that its systems had been encrypted with the 'Hello Kitty' strain of ransomware. 
Andrew will be giving a case study on what happened in this incident and how his council was able to overcome and respond to this cyber attack with the help of various IT forensic security experts, including the Mutual's cyber security partners Clyde & Co.
Learn more about Andrew
Andrew has over 38 years' experience, and a strong connection with our diverse local community, he is a respected leader in Local Government.
Andrew has lived and worked in senior positions with Council's in the Riverina since 1993, including general manager with the (former) Culcairn Shire Council and Jerilderie Shire Council in the 1990s.
Andrew was appointed General Manager of Riverina Water Country Council in January 2018, with the position transitioning to CEO in April 2021.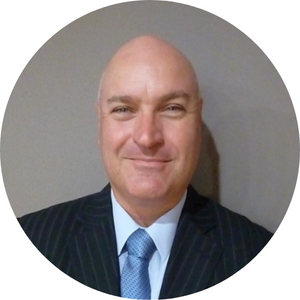 Large Scale Natural Disaster – An overview of
lessons learnt from 2016 to 2022
Friday 26 August – 9.00am – 10.30am
James Dangers
Risk & Internal Audit Coordinator | Bega Valley Shire Council
James will be presenting on some of the challenges and lessons learnt by Bega Valley Shire Council regarding initial response during a series of natural disasters spread over the last five years – specifically examining the impacts that the Black Summer fires had on Council service delivery.
Learn more about James
James Dangers is the Risk & Internal Audit Coordinator for Bega Valley Shire Council (BVSC) where he provides leadership and direction to the Risk Management, Insurance, and Internal Audit functions of Council.
Other positions he has held include WHS Coordinator, Return to Work Coordinator and Human Resources Officer. Additionally, James has been a member of the Royal Australian Navy having served as a Combat Systems Operator.
James is interested in developing cost-effective quality and improvement systems for Council as well as contributing to the corporate body of knowledge specifically in the areas of leadership and effective decision making.
A significant career accomplishment has included being the Local Emergency Management Officer for the Bega Valley during the 2016 East Coast Low, 2018 Tathra Bushfire, 2018 Yankees Gap Bushfire & the 2019/20 Black Summer series of bushfires.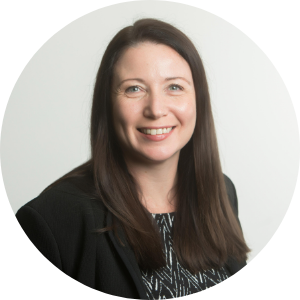 Legal Update
Friday 26 August – 11.45am – 12.45pm
Nikki Cassar
Special Counsel Insurance | Mills Oakley
Nikki from Mills Oakley will take the stage to talk about labour hire claims made against councils, and the implications on using labour hire employees.
Learn more about Nikki
Nikki has been advising Councils and Statewide Mutual for over 19 years on all things Council, liability and risk management. Over the years, Nikki has acted for Councils on a vast range of matters including disputes arising out of development applications, nuisance (stormwater and tree roots), fallen trees/branches, systems of work, sale yards, contaminated land, slip/trips and falls, dog attacks, road accidents and accidents in playgrounds and skate parks. Nikki also assists Councils with proactive risk assessments and is a regular on the Statewide mock trial circuit held throughout NSW each year.